"I paint and write to connect people to hope"
Growing up, Geoff wasn't always obsessed with art, he was more into sports. However, he would still draw all of the time. His original purpose when beginning to take his artistic talent more seriously was to make his friends laugh. His signature style includes long armed figures with animal heads or other odd characteristics. Citing influence from Juxtapoz magazine and graffiti, he began to hit up surrounding warehouses, and the rest is history.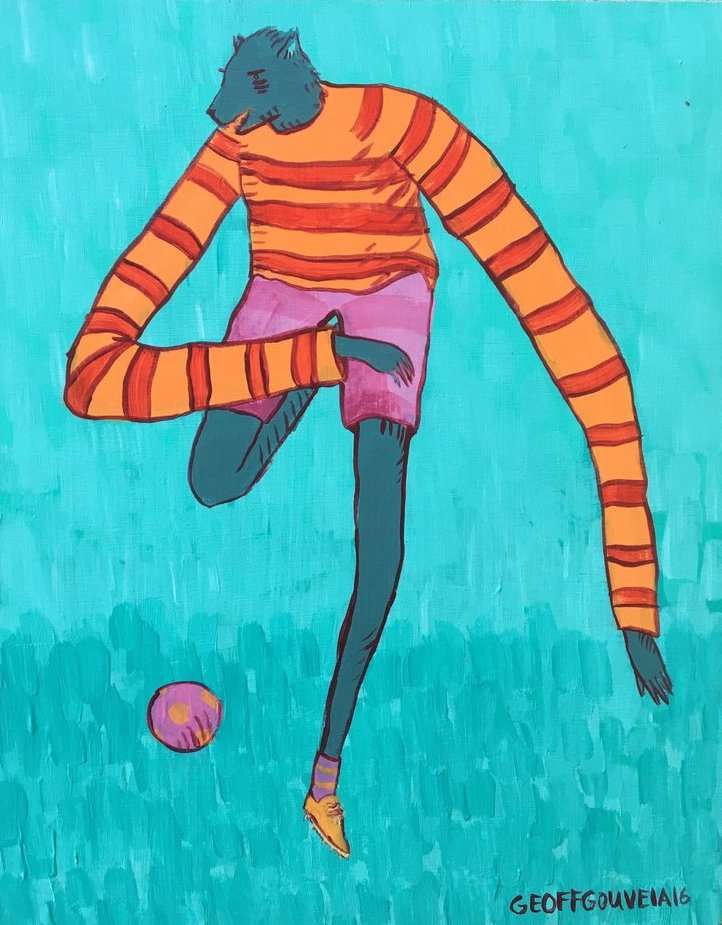 "I love the connection felt between two kindred spirit—be it over a mutual appreciation for espresso or amongst aficionados of futbol. My work exists because of the contrasting and complementary colors I use. Like any connection, the two bring out the best in each other."
In its truest form, football is an expression of oneself on the pitch. As your favorite player receives the ball, turns into space, dribbles at speed, or plays a killer pass in their own unique way. Geoff has taken individuality to another level. There is no one word to describe his style. It is uniquely Geoff Geouvia, and that is what makes it so intriguing.


Unlike any other. Geoff's art is truly captivating as he draws inspiration from Vincent Van Gogh, Shel Silverstein, André Derain. It is truly a special skill to express oneself through works of art that are appreciated and understood by others.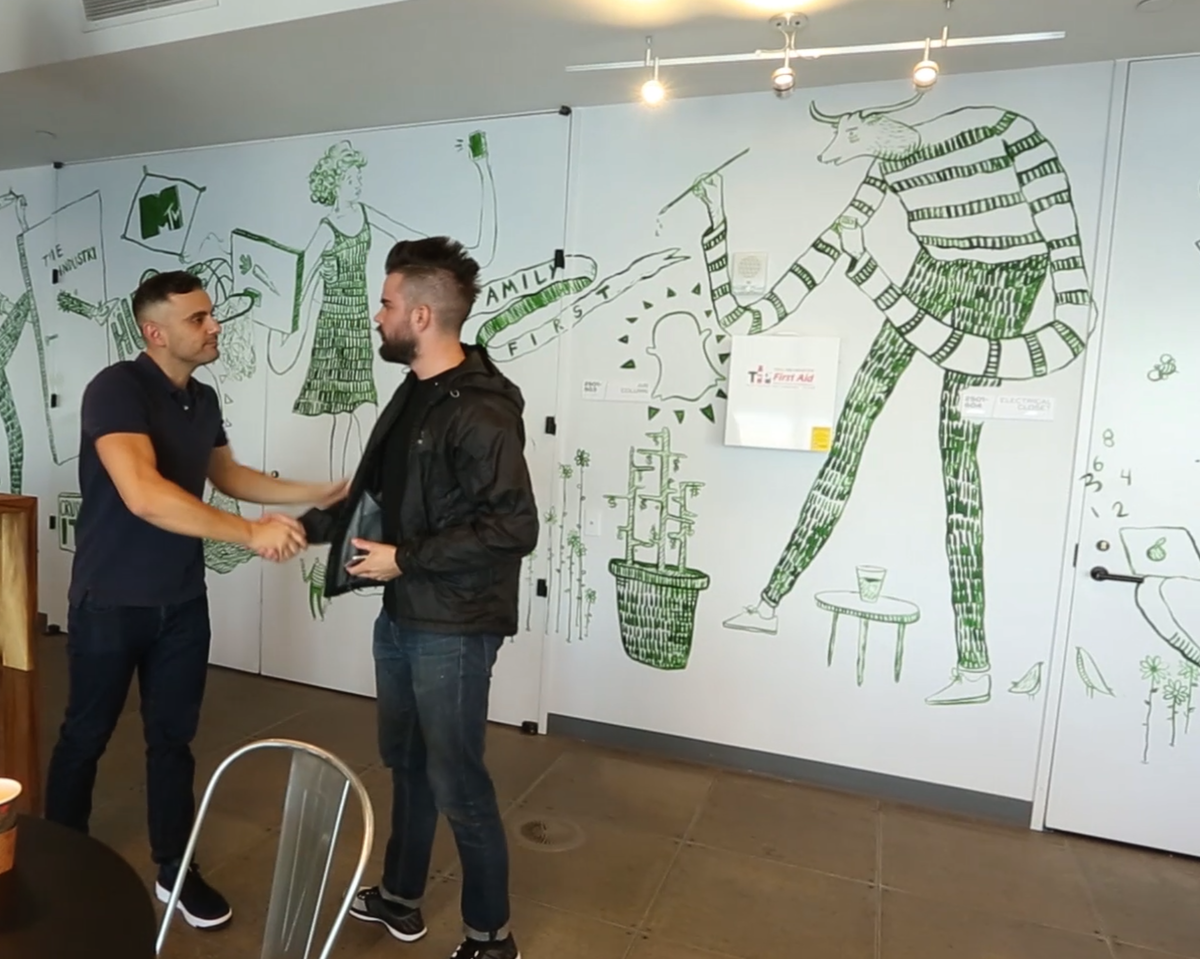 Geoff painted a mural for the VaynerMedia offices in NYC. Here is Geoff meeting Gary Vaynerchuk after completing his work.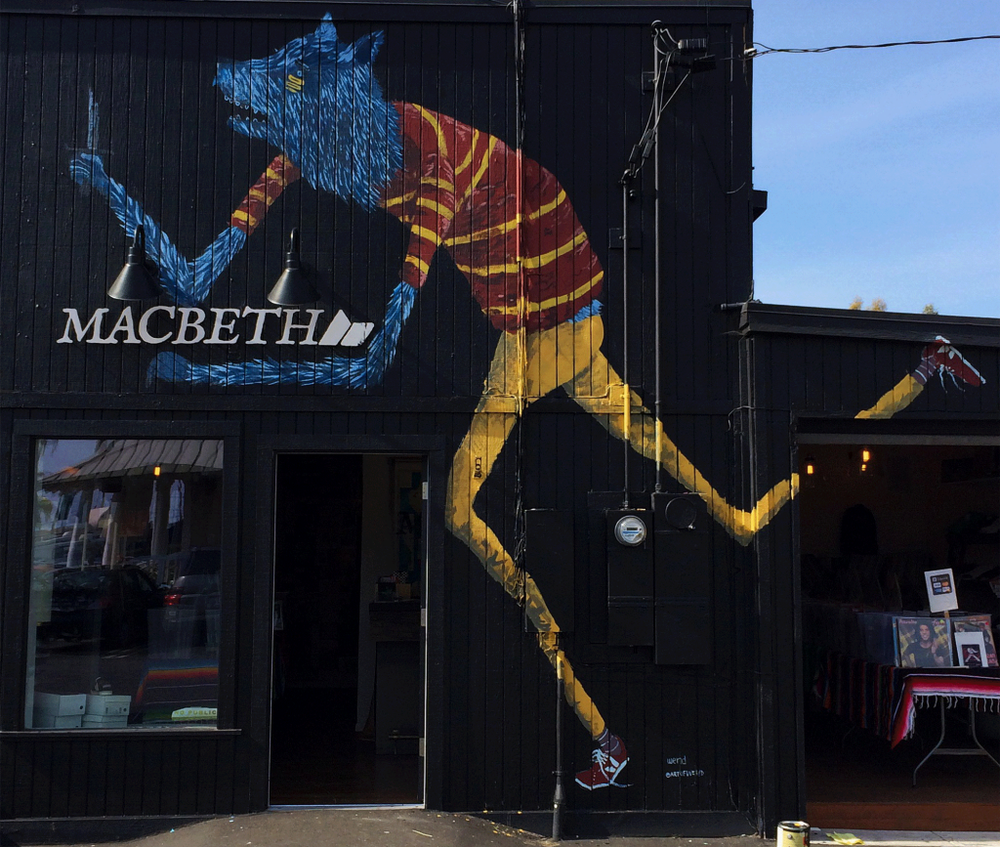 A car-stopping piece for the Macbeth Footwear HQ in Encinitas, CA.
"I wanted someone to walk into the stairwell and be transported into a whole new world. It makes them feel like a kid again. It just makes them laugh."
Geoff speaking about his mural inside the Facebook offices.
Geoff wants his art to evoke a natural response from people who see it. He accomplishes this goal not from the usual gallery settings that many artists use as a platform to display their works. He believes that murals are art in their true form and allow for an organic response from people. A regular at local coffee shops, Geoff partnered with one of his favorites, Augies Coffee Roasters to create an interactive and transformative art experience.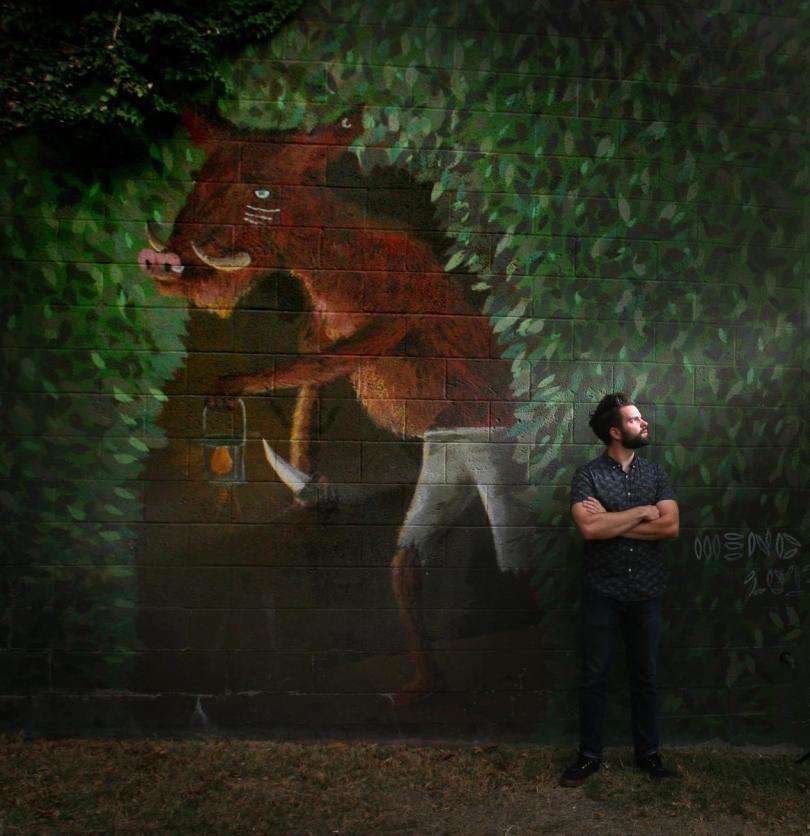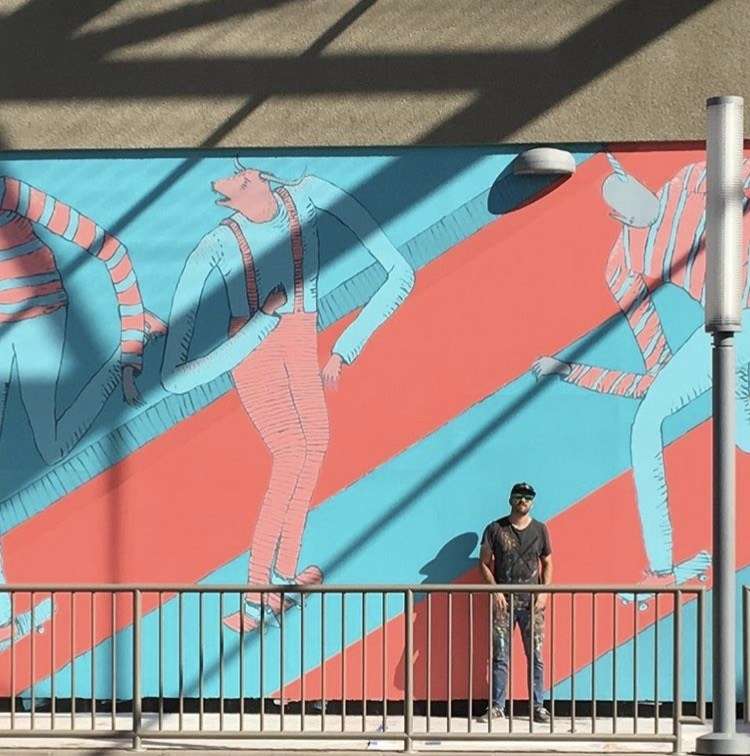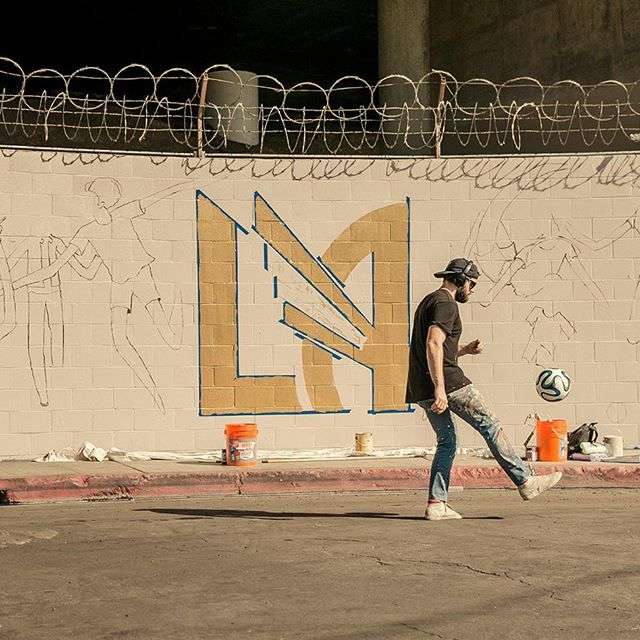 Geoff was hired to paint a mural for the brand new MLS franchise, LAFC.
What better way to get some inspiration for the mural than getting some touches in?