The biggest football clubs in the world continually scour the planet for the best young talent. When these clubs buy youth players they cannot offer them a place in the first team but are told that if they progress far enough that one day they might. This often leaves them to train and play with the reserve teams.

With the dream of playing under the bright lights, manicured pitch, and sixty-thousand fans cheering you on, how could a young player turn down this offer? They believe in themselves enough to take on the challenge of displacing a first-team regular while still a teenager. Clubs cannot risk a youth player making mistakes with the money now involved in professional football, thus leaving youthplayers grasping for first team minutes in the formative years of their career. Chelsea's relationship with Vitesse Arnhem in the Eredivise is one of the best examples of the changing landscape surrounding youth players. Consistently loaning players each season to help them gain first team experience is supposed to help them progress, yet the last youth player to establish themselves in the first team was John Terry. They just sold Nathaniel Chalobah to Watford, undoing twelve years of nurturing him in the academy.
Monaco have become one of the premier destinations for youth players seeking experience required to get to the next level. With knowledge that they will get playing time to gain invaluable experience and will be sold for the right price. The question for young players around Europe and the world is: When the right time to move? As proven many times, if a player is good enough, they will be found. Finding the right level however, proves to be the biggest challenge. As transfer fees continue to skyrocket, smaller clubs can get a piece of the action by
recruiting promising youth players. A guarantee of first team minutes is the only way to develop to break into the starting eleven of a top team.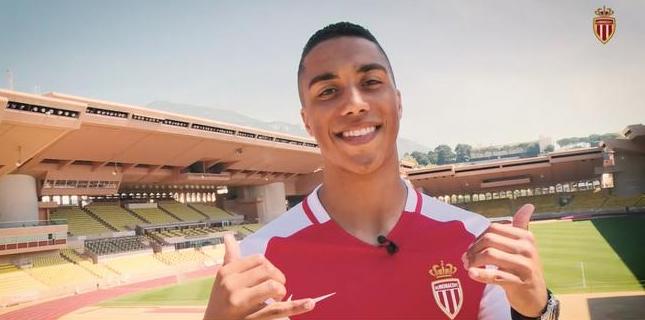 "AS Monaco is a club with an ambitious project recognized on the European scene and which relies on young players."
Amid speculation of interest from Manchester United and Chelsea, Youri Tielemans chose AS Monaco. For just £20 million, Monaco prized one of Europe's most talented midfielders to the principality as a replacement for Bakayoko, who was just sold to Chelsea for £40 million. Tielemans notched 185 appearances for RSC Anderlecht, and made his national team debut with Belgium last November. A name on the shortlists of Football Manager fanatics and Career Mode players since he was seventeen. Youri is still just twenty years old and picked up the Belgian player of the year award for 2017.

RSC Anderlecht have produced a number of quality players from their academy throughout the years including: Vincent Kompany, Romelu Lukaku, Cheikhou Kouyate, and Lucas Biglia. Beginning his time with Anderlecht when he was just five years old, Tielemans excelled at each level. During the 2013-14 campaign, he became the youngest player to feature in the Champions League for Anderlecht, at just 16 years old. His true transformation however, occurred after the departure of Cheikhou Kouyate to West Ham United. Almost immediately, Tielemans was tasked with more defensive responsibility. Forced to mold his game into more of a box-to-box type role, being given the captain's armband has helped him become a leader which will serve him well throughout the rest of his career.

The beneficiary of regular playing time in a strong league, Tielemans is touted as a player with sky high potential. An all-action midfielder, he is capable of playing all
three central midfield positions. With a wide range of passing, he can unlock
defenses with creativity in the final-third, or pick out a long ball to a winger or fullback springing a counter attack for his team. His quick feet and technical superiority allow him to retain the ball and recycle possession with tight turns and touches. His mobility and work rate pose a real problem for the opposition with constant movement and popping up in dangerous positions. Youri also possesses one of the most lethal strikes from outside the box around Europe.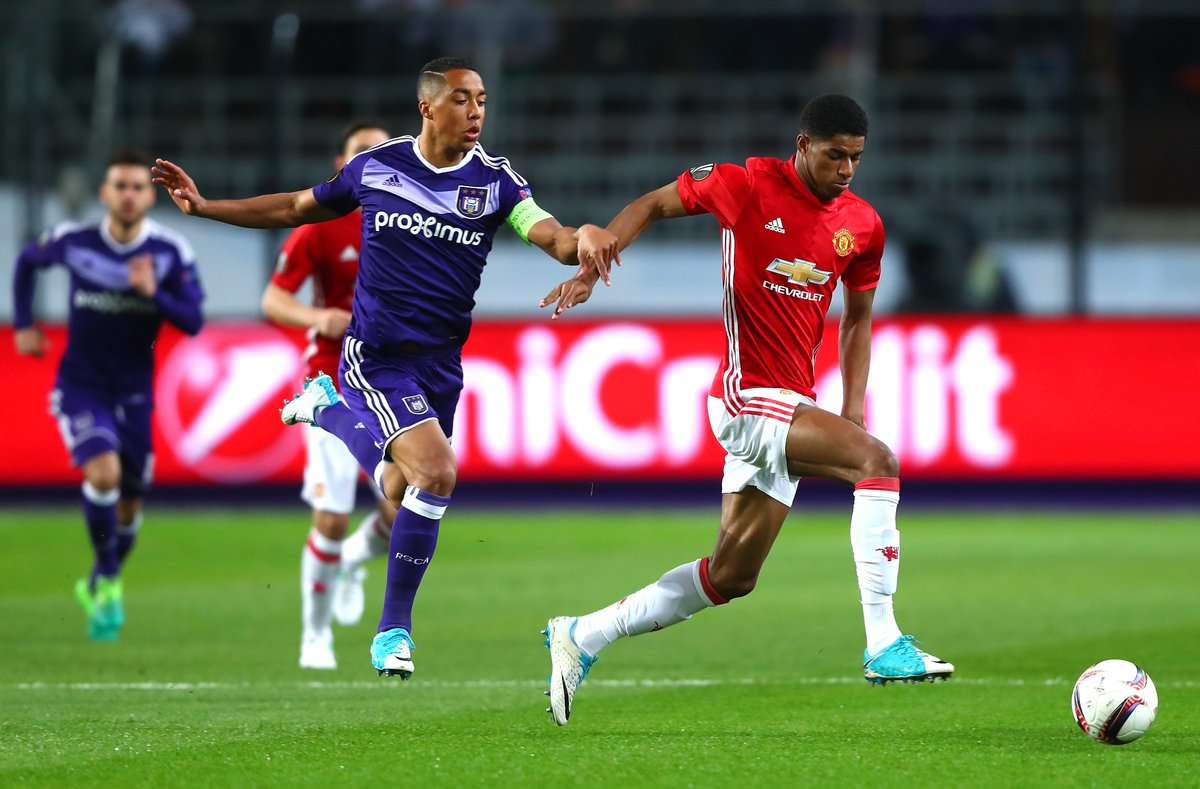 "I won't go to Manchester where I am just another number on a list"
With Leonardo Jardim's track record of placing faith in young players, it is easy to fathom that Tielemans will be thrown directly into the center midfield role in Monaco's preferred 4-4-2 formation. Last season, their chance creation relied on the wings with aggressive overlapping from the fullbacks, Bernardo Silva cutting infield to tuck behind the strikers, and Thomas Lemar's low driven crosses. Fans of Monaco said that Bakayoko's skillset limited the Monaco attack because he was not as good driving forward. Tielemans has played the advanced midfield position throughout his youth career and should offer attacking prowess to the center of the park.

After completing his transfer and appearing in a few friendlies, the Trophée des Champions was the first competitive game of the new season. Jardim's lineup provided a glimpse at the new look AS Monaco for the 2017-18 season. Tielemans was paired with Fabinho in Monaco's preferred 4-4-2. In the first half, he pulled all the strings for Monaco. Finding the ball deeper in the midfield, he would accelerate on the turn to beat his man, or find the forwards with a pinpoint pass. Although Monaco lost the game 2-1, the first half validated the excitement surrounding Tielemans. Monaco will have their hands full this season trying to repeat their successes, and if they are to come anywhere close, Tielemans will be in the middle pulling the strings.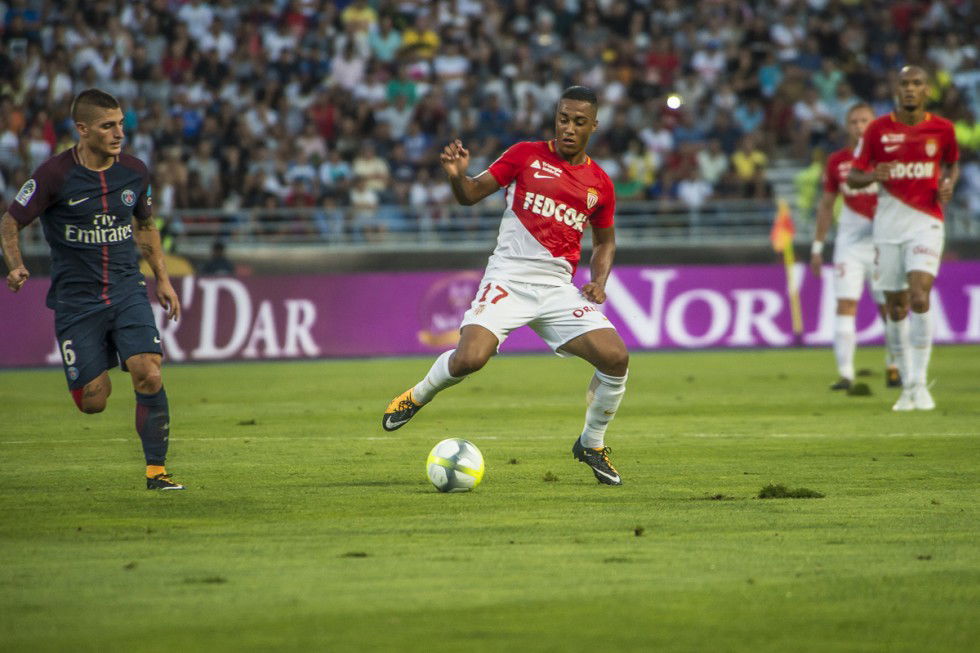 "Tielemans is a phenomenon. There are not many players better than him."
Pär Zetterberg
A step up to a more competitive league, Champions League football, and being one of the main central attacking threats in Monaco's 4-4-2 will allow Tielemans to showcase his game on the world's stage. If he continues to develop into one of the world's best midfielders, Tielemans will be the first of many young players to ply their trade with a smaller team in their formative years before taking that next step to a top club in Europe.